SAN-SEN
L
a
r
g
e
P
u
b
l
i
c
B
a
t
h

Soothe your body and mind with mountain water.
Narai-juku's mountain spring water, the source of the Shinano River, has long nurtured the natural environs of the town and supported its people's lives.
SAN-SEN is a large public bath that draws water from this spring; come heal your body and mind in this locally-sourced water.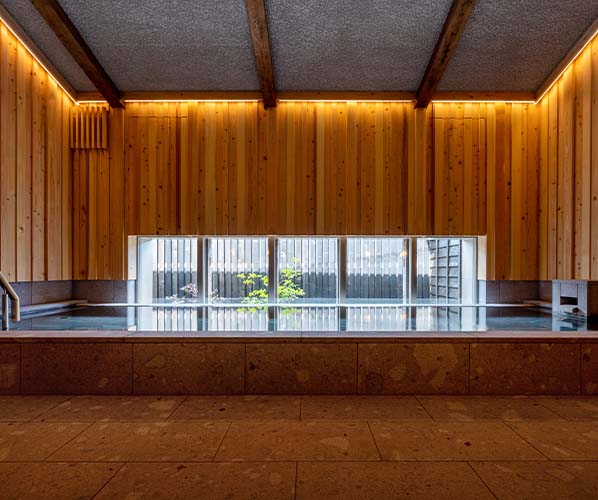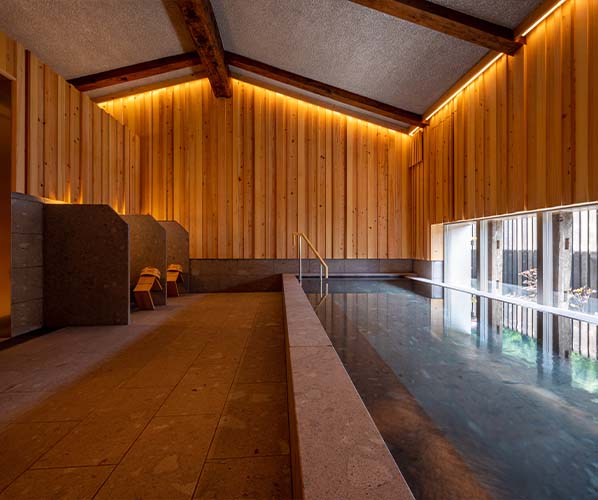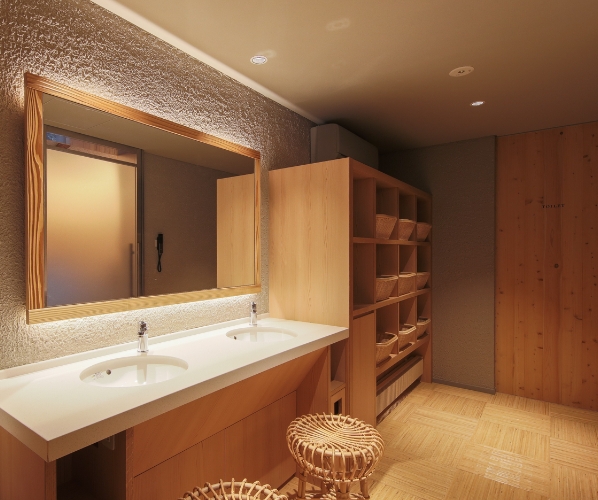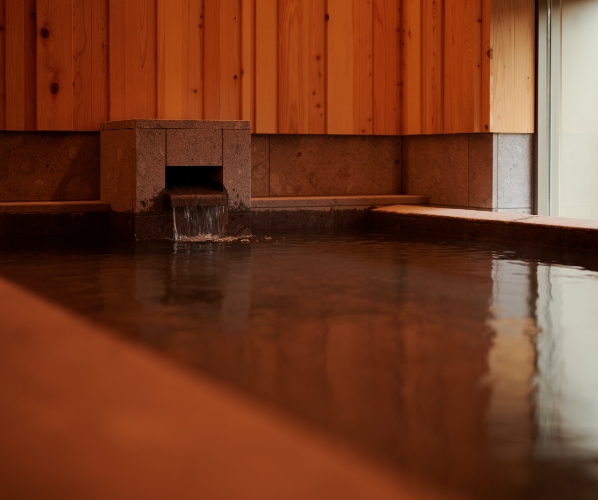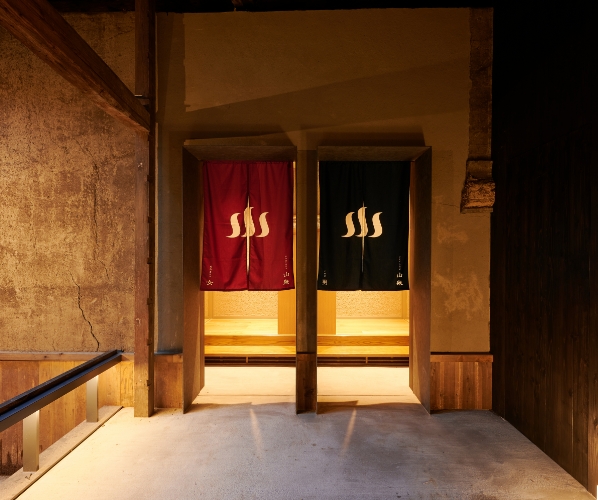 Luxuriate in comfort in a bath house crafted
from five representative types of trees of the Kiso region.
Formerly used as a storage room for the suginomori brewery, the vast building makes ample use of Hinoki and Sawara cypress, Hiba, Umbrella pine, and Arborvitae woods, collectively known as the five representative types of trees from the Kiso region.
Spend a special moment by immersing yourself in the headwaters of the Shinano River and the nature of the Kiso region, while contemplating the history of this building that has been standing for about 200 years.
Usage hours
*Please use towels from your room.
6:00 - 10:00 / 15:00 - 24:00