Tasting bar
suginomori
B
a
r

A moment to savor the climate and culture of the region.
Inheriting the Suginomori Shuzo ("brewery" in Japanese) name, which was once a symbol of Narai-juku, this bar occupies a renovated space
that was once a miso paste storehouse.
Inside the bar, there are items unique to the Narai townscape, and historic items that were once used to entertain travelers when the area was a post town.
Savor your drink after your meal while looking ahead to your destination the next day.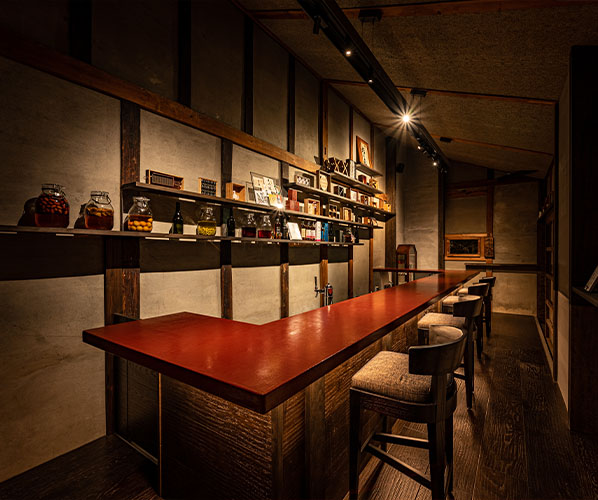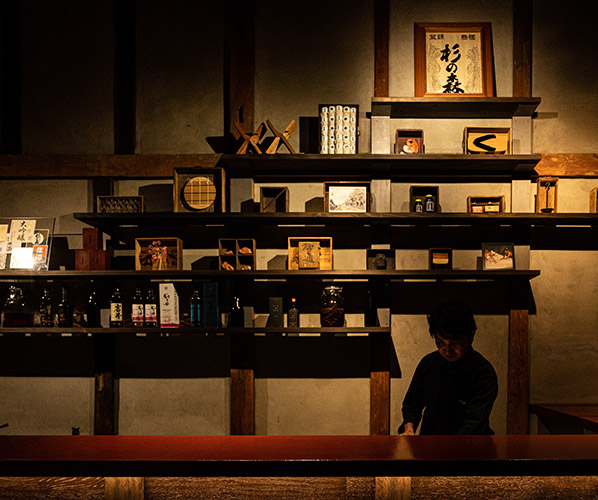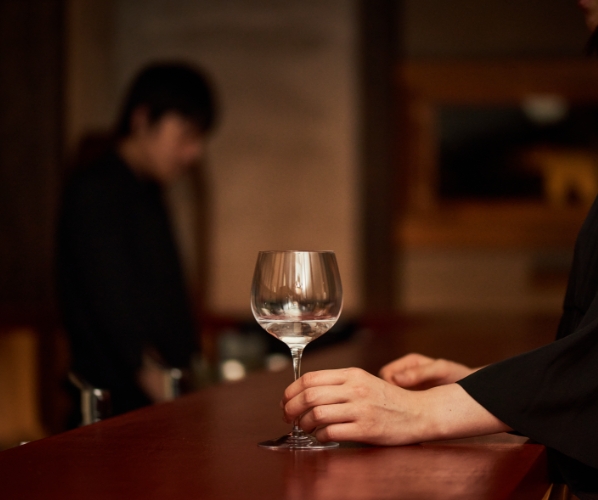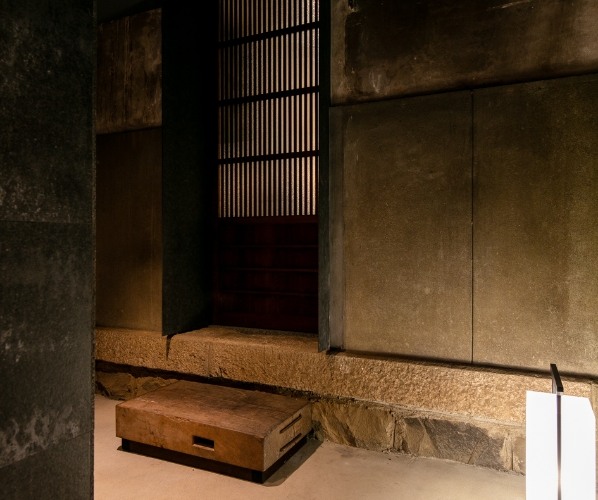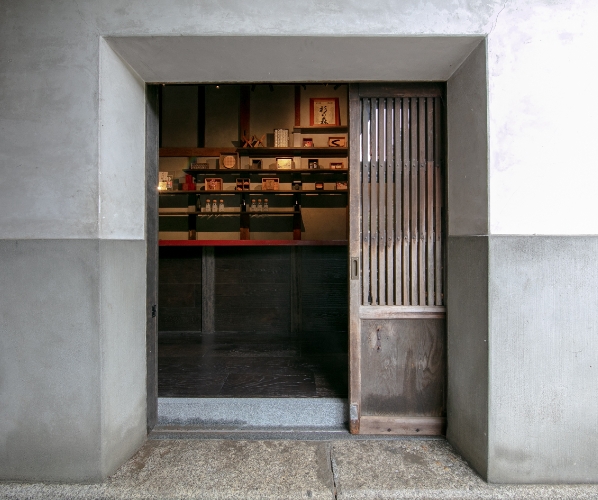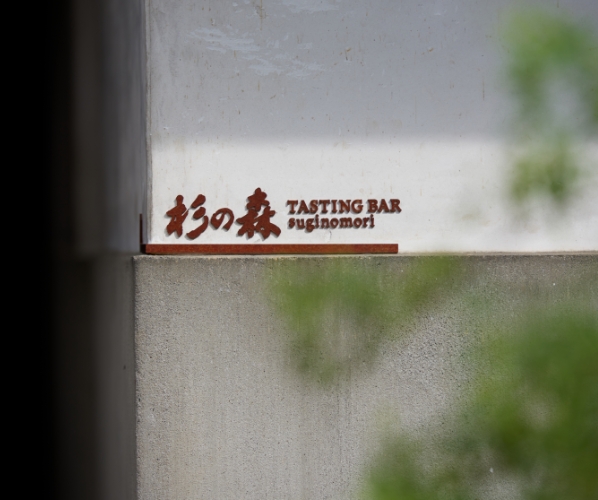 Discover rare local sake.
In addition to suginomori brewery's own "narai" Japanese sake, brewed on premises, the bar also carries internationally acclaimed local Shiojiri wines from 16 wineries,
which are made from grapes cultivated in the unique climate and soil.
The bar also offers a wide variety of local drinks made in the prefecture, such as single malt whiskey, craft gin, craft beer, and more.
narai

Japanese sake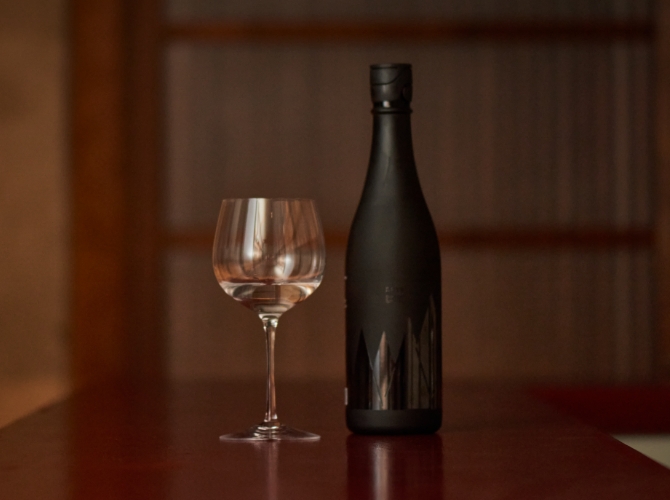 The narai sake from suginomori brewery, which just recently resumed brewing operations, is manually produced using only mountain water and locally grown rice.
Savor different types of narai sake produced by fine-tuning different brewing techniques while incorporating different varieties of sake rice from other prefectures.
Going forward, suginomori brewery will continue developing different seasonal flavors of narai sake based on feedback from its patrons, and offering them at the TASTING BAR.
You will also find limited edition sake that you can only taste there, brewed on a trial basis.
*Limited supply beverages are offered on an irregular basis.
Business hours
*Please note that the bar is currently accessible exclusively to the inn guests due to COVID-19 prevention measures.
20:00 - 23:00 (last order at 22:30)